Costumes listed for sale. Prices do not include shipping.
New
New items that have not been worn.
Men's Green Waistcoat Medium - $50
Mens's medium green waistcoat with black polyester satin collar. Two welt pockets. Butterick B6339 View D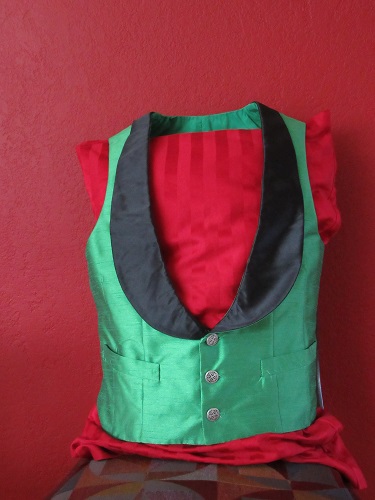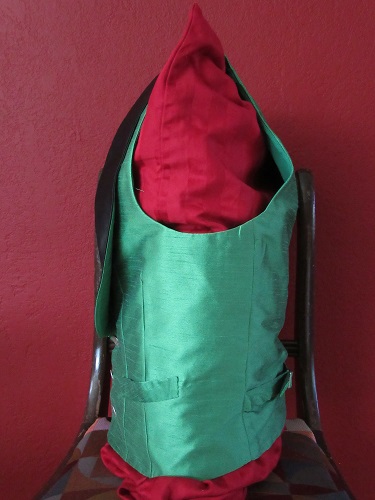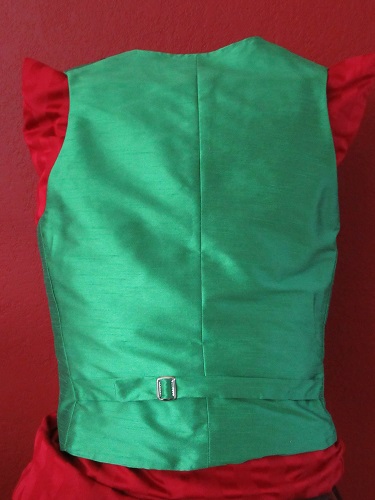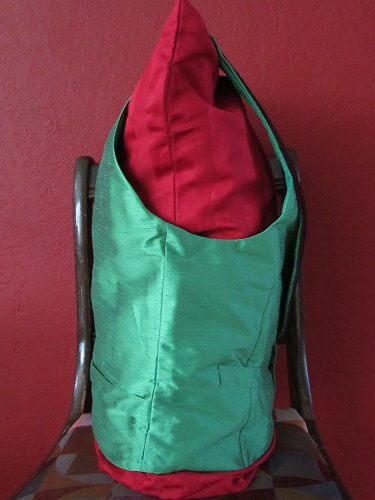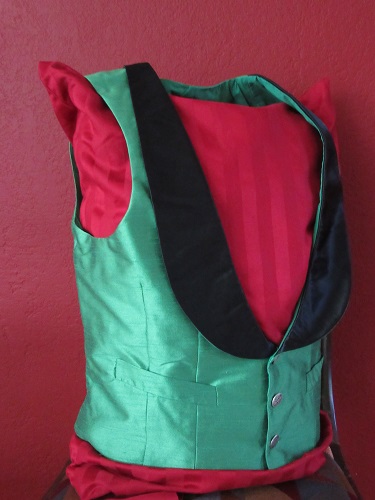 Previously worn dresses for sale
Previously worn dresses are mostly petite (made for 5' person). Undergarments like hoopskirts and corsets not included. Make an offer (if no price listed):
Red and Black 1910s Evening Dress - $120
Red polyester satin with black sequined net overlay and red silk plaited belt has triangular train and slit up front. Train can be buttoned up. Black sequined trim hand sewn to net hem.
Finished Measurements:
Bust: 37.5"
High Waist: 32.5"
Lower Waist: 33"
Hips approx: 43"
Skirt back neck to floor with tail up: 52"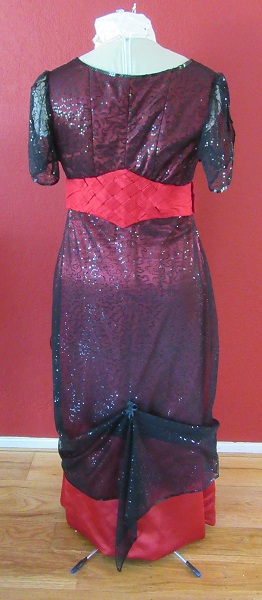 With triangle train down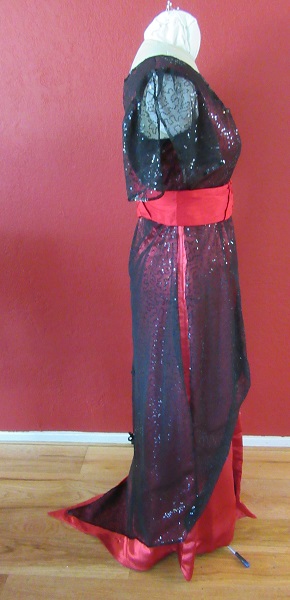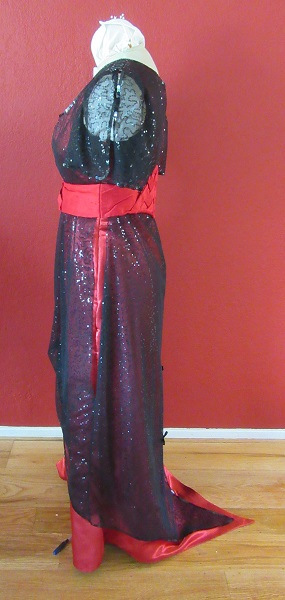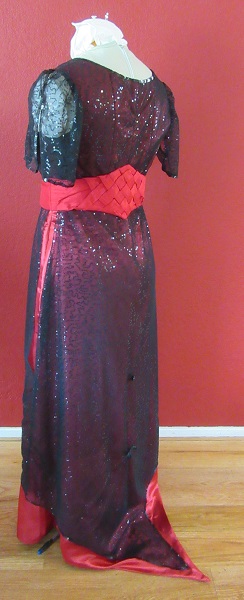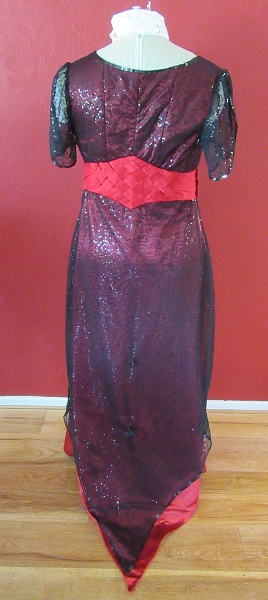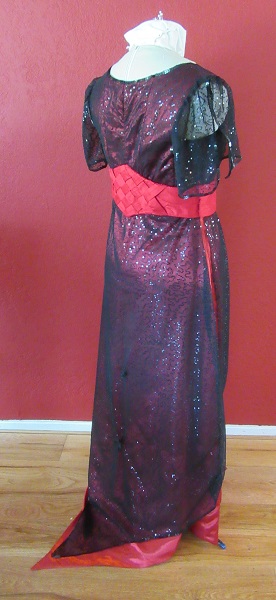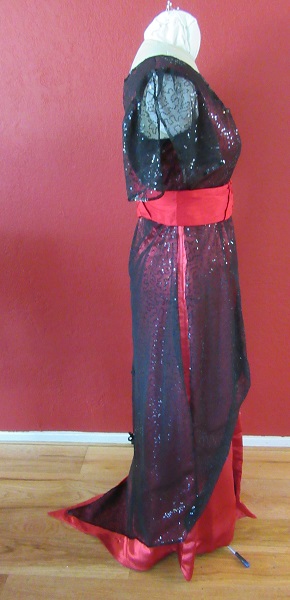 Turn of the Century Blue Silk Evening Dress - $150
1890-1900s light blue silk ball gown with gold colored embroidered net overlay. The skirt was made with a drawstring and the bodice with hooks and eyes.
Finished measurements:
Bust: 36"
Waist: 27"
Skirt length front: 36.75"
Skirt length back: 37.5"
Skirt circumference approx.: 144.5"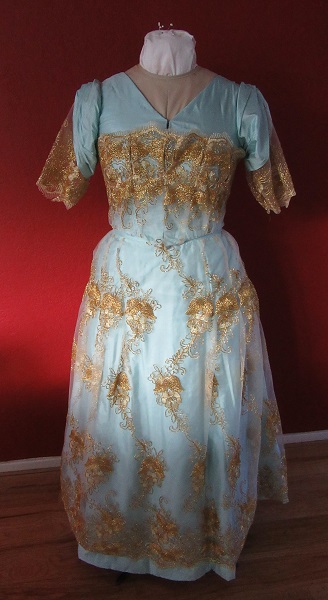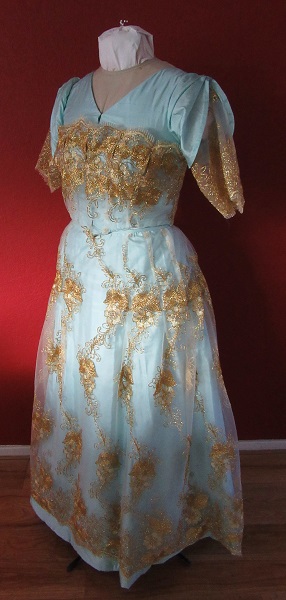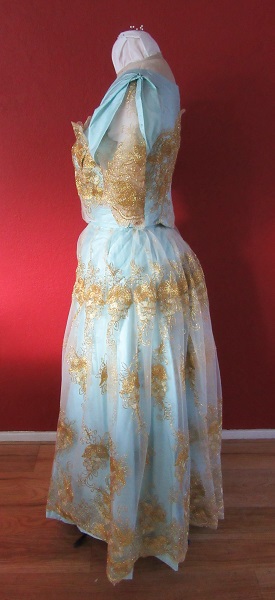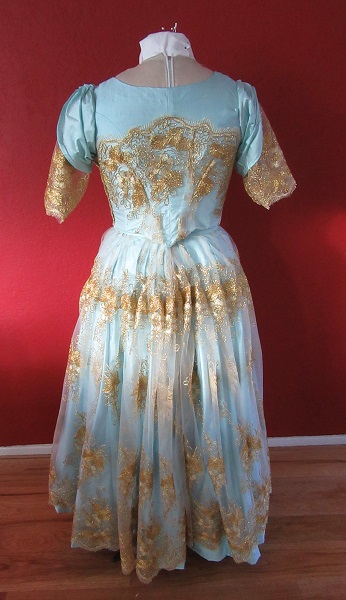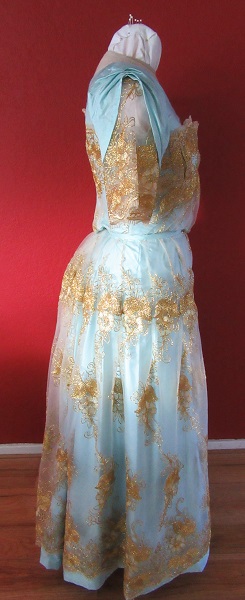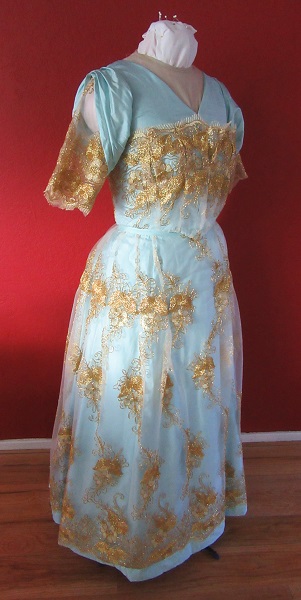 Game of Thrones Dress - $100
Blue printed polyester and gold brocade satin with purple cotton lining has long flowing sleeves, gold polyester sleeve lining, inner tie, a snap, hidden side pockets, and three outer ties. This wrapper dress is meant to be worn over a long skirt. Polyester satin melts on high heat and is prone to snagging. Hem edge of dress has multiple snags from wear.
Finished approx. measurements:
Bust: 39"
Waist: 33"
Hips: 46"
Back Neck to Floor: 53.75"
Hem: 129"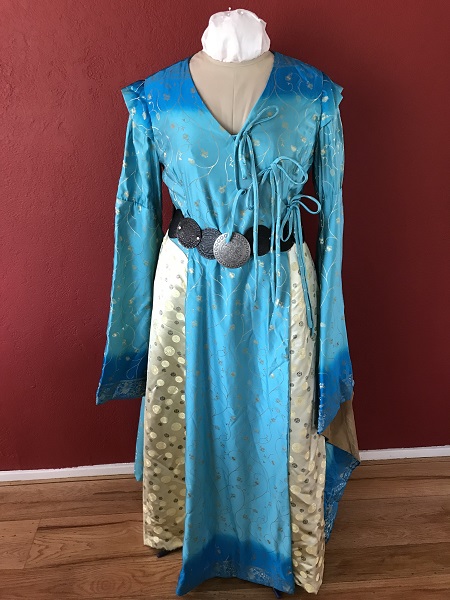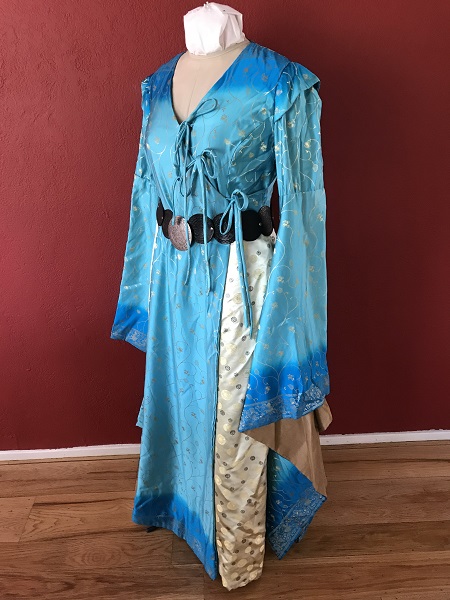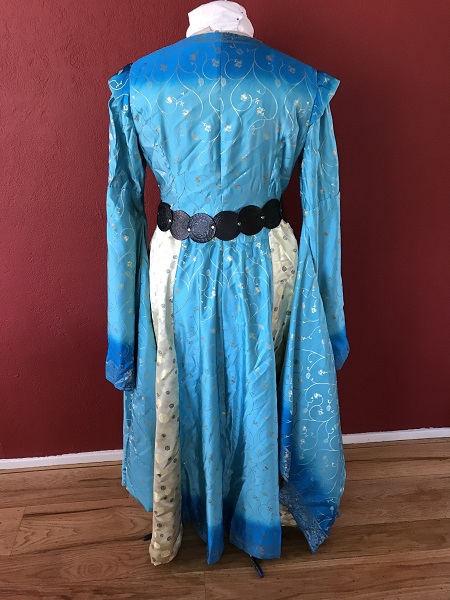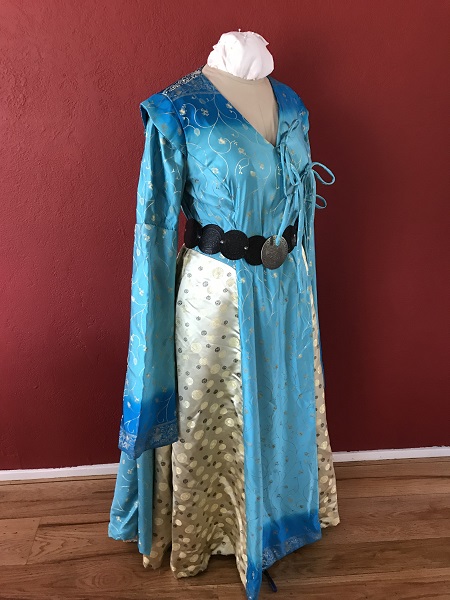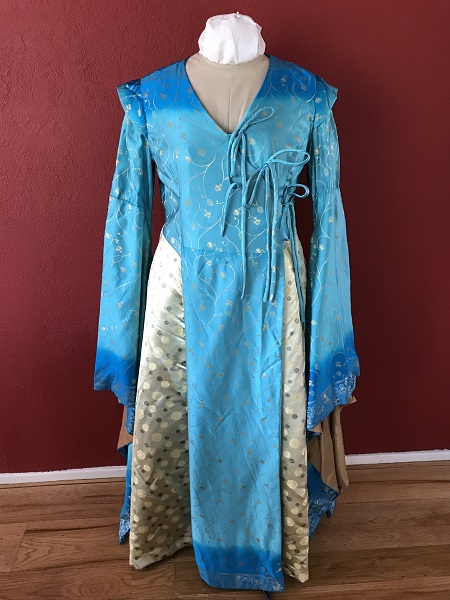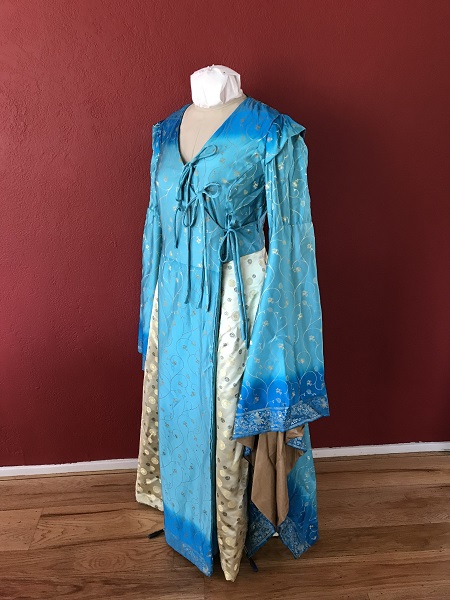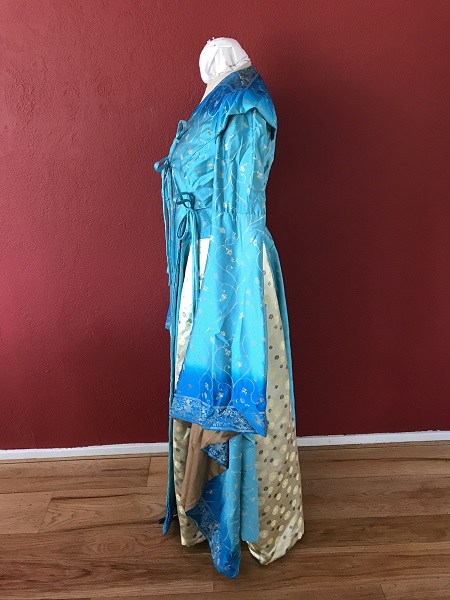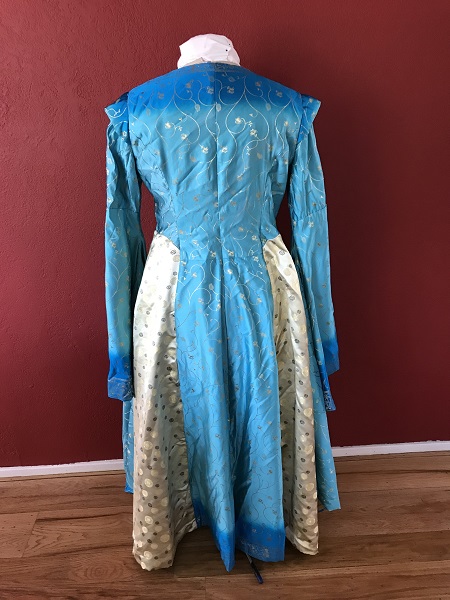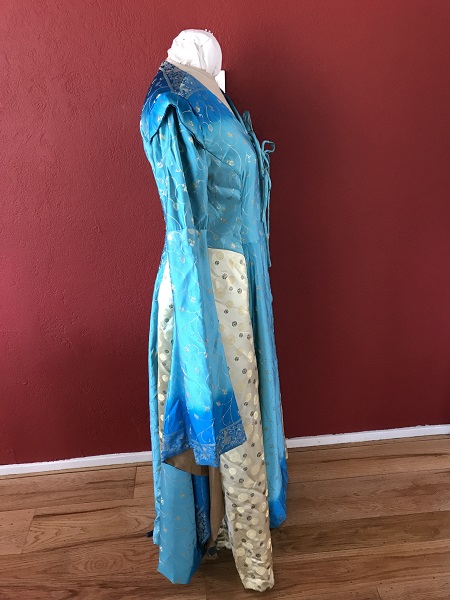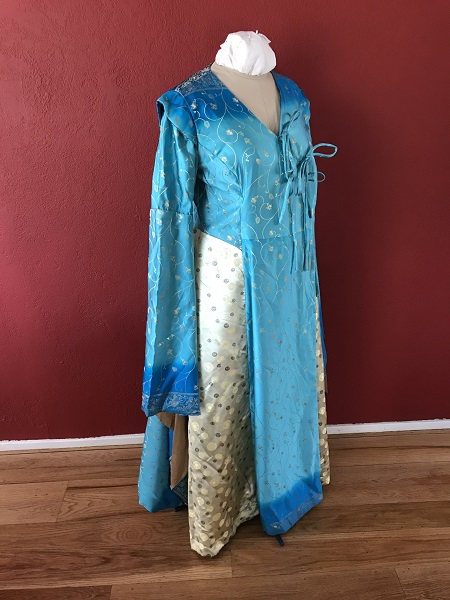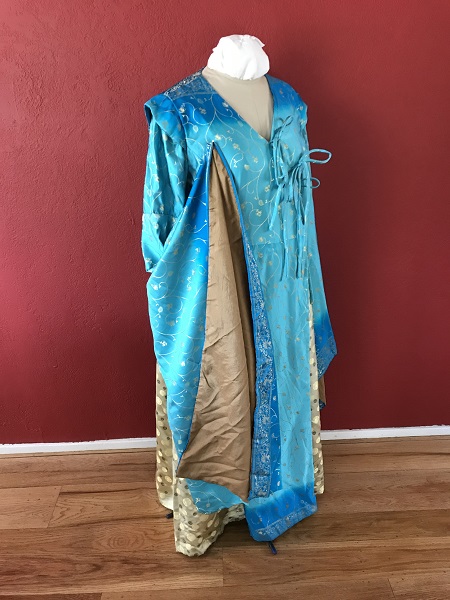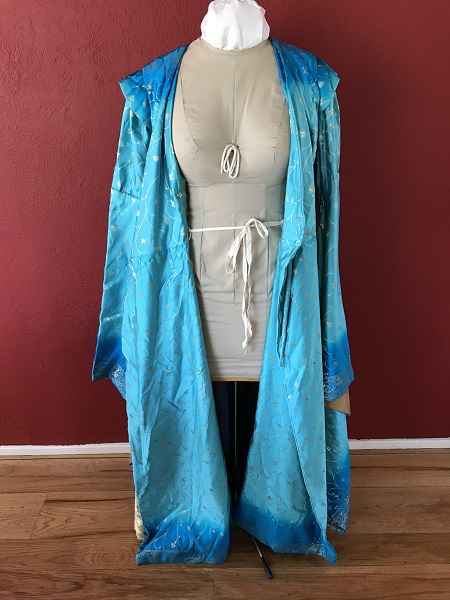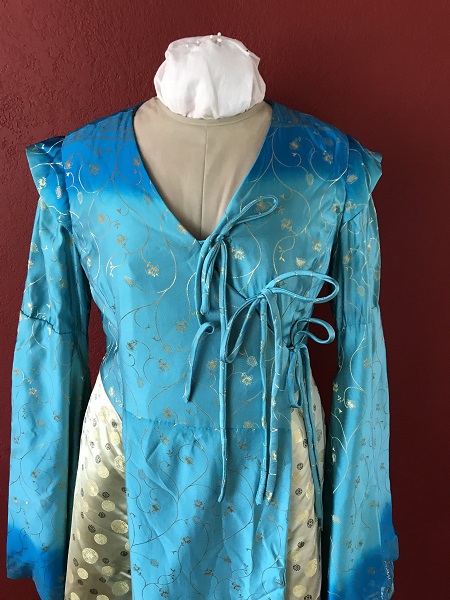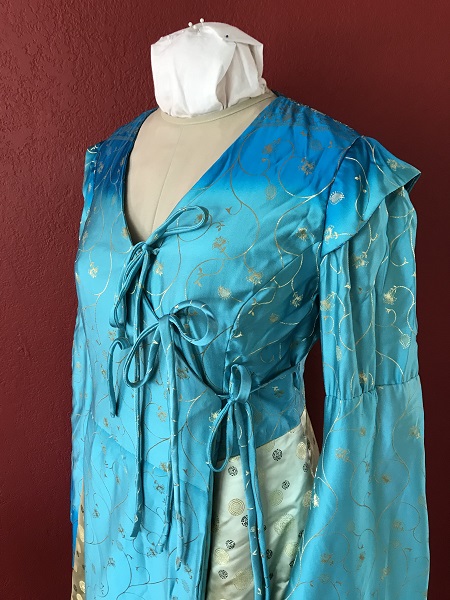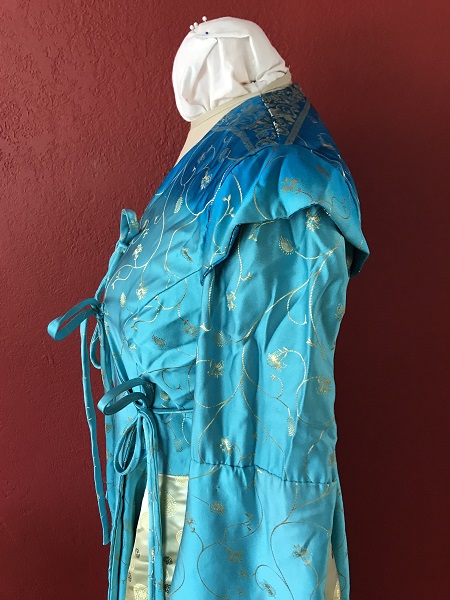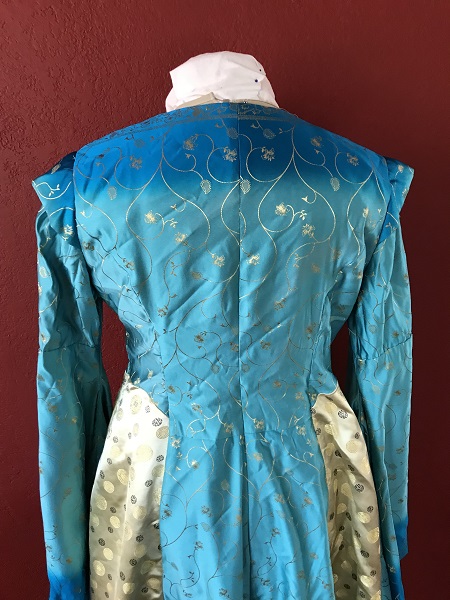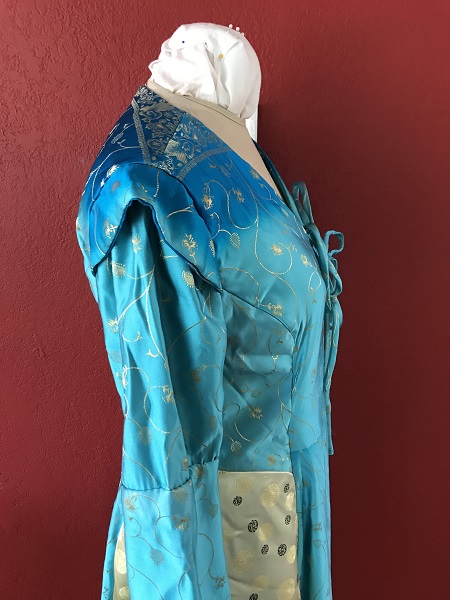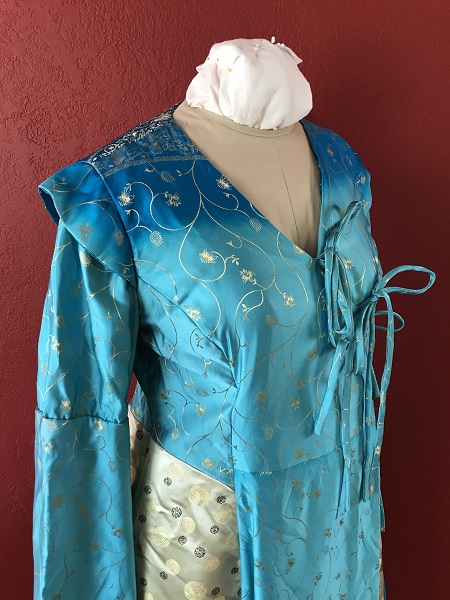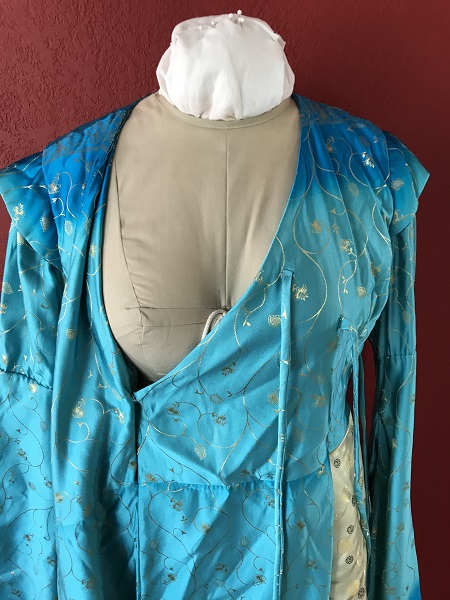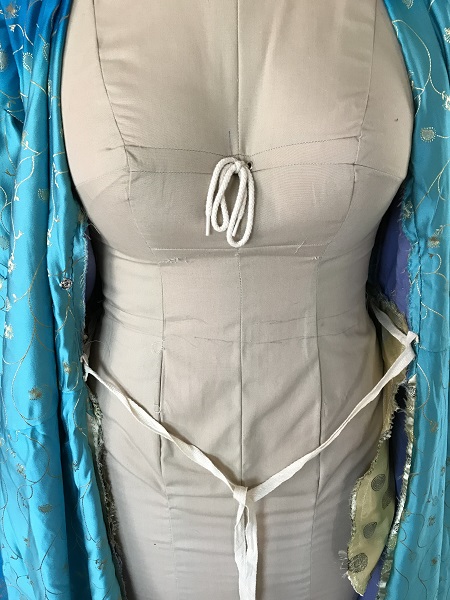 Flaw on inside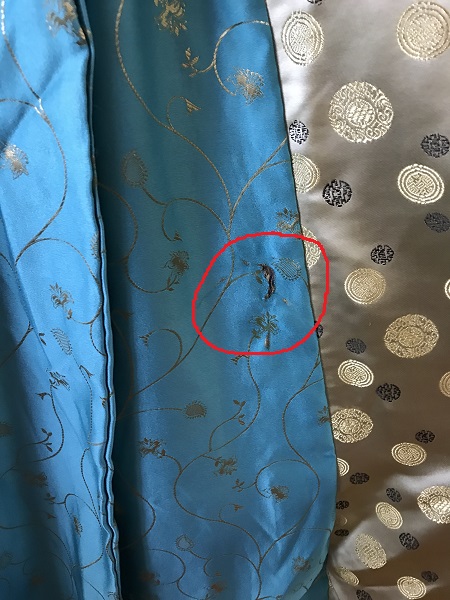 Hem snag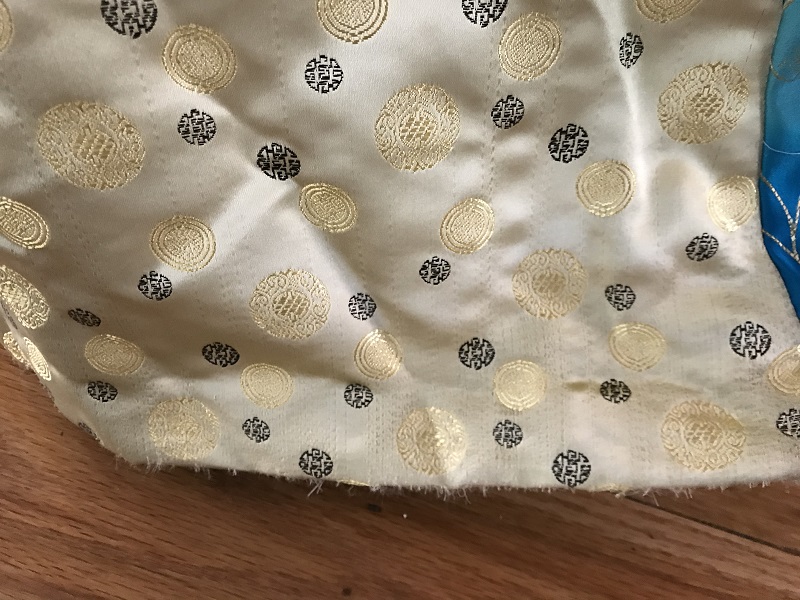 Skirt circumference approx.: 144.5"